shaftless electric mill roll stand
Features and Characteristics:
1. Reel paper roll lift-lower, clamp, loosen, movement, contraposition operated by
motorize.
2. Reel Paper strain control by manual brakes.
3. Max diameter of reel paper: 1500mm
4. Width of paper: 600mm-1600mm, 600mm-1800mm, 600mm-2200mm
5. Installment power: 6kw
6. The when clamping moving up and down selects cycloid motor, and the thick paper
used for covering arm overload or touch the ground, It'll be effective to safeguard the
machinery not to be damaged.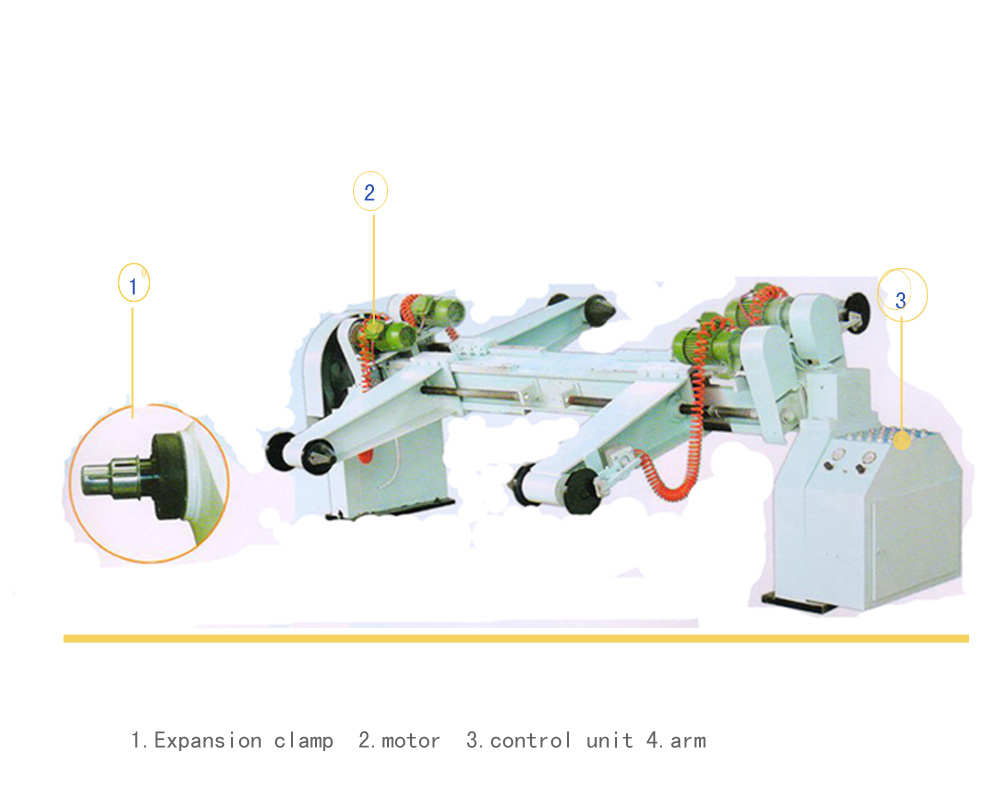 • Our factory is a professional corrugated cardboard carton box making machines manufacturer
for over 20 years.
• We can provide every customer superior quality products at competitive price.
• If you have any interests about the machine, please feel free to contact me.
• Betty zhang
WhatsApp/Skype:15100856622
• DONGGUANG XINGLONG PACKING MACHINERY CO., LTD.
• ADD: MAHAI INDUSTRIAL AREA SOUTH TO DONGGUANG COUNTY, HEBEI PROVINCE,
CHINA